Finis Terrae
| | |
| --- | --- |
| | This document is under active development and discussion! |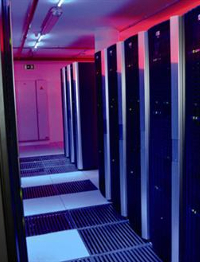 1. Preriquisites
You have to own an account on the machine. See the cluster documentation for the first step on the cluster.

To use differents libraries version that match your need, the cluster uses environment modules You should familiarize first to know how to load specific softwares.

The cluster use slurm job supervisor. You should be familiar with job creation and job submission before going further.
3. Acknowledgments
The support of Feel++ @ CESGA has been funded by the EU E-INFRA H2020 project MSO4SC.